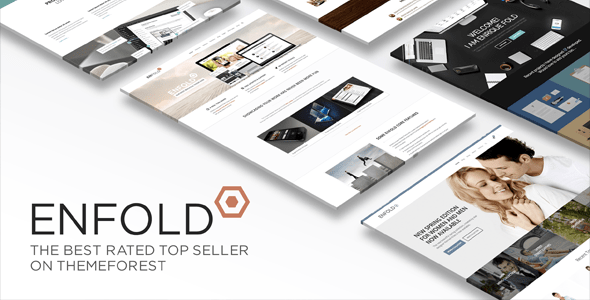 hottheme.net – Enfold – Responsive Multi-Purpose Theme being distributed by Themeforest. Enfold is a clean, super flexible and fully responsive WordPress Theme (try resizing your browser), suited for business websites, shop websites, and users who want to showcase their work on a neat portfolio site. The Theme is built on top of the fabulous Avia Framework and offers support for the WPML MULTI LANGUAGE plugin, just in case you need it.
Download now 
Enfold – Responsive Multi-Purpose Theme
at hottheme.net for $4.99 or Free for Member Club. You'll receive the exact .zip file you would download from the original author. If you buy on hottheme.net, you can save your money up to 99% and 100% virus free. All themes and plugins are 100% original under
GPL license
. We do not provide nulled or cracked themes and plugins.
Enfold – Responsive Multi-Purpose Theme – Latest release
v4.4.1 - June 4, 2018
– added: filter in template builder file to allow caching of output
– added: filter for the error message when user wants to comment but did not check the privacy policy checkbox
– added: a product meta Template builder element that allows you to display info such as categories, tags and sku
– added: option to stop audio player after last song in list instead of endless looping the player
– added: an extra filter called "avf_output_google_webfonts_script" that allows to programmatically deactivate google fonts
– fixed: an issue with the contentslider breaking the layout when the blog was disabled
– fixed: an issue with the german translation file, using fuzzy strings and displaying Mailchimp API Notificaftions instead of Google map notifications
– fixed: an issue that prevented logged in users from saving comments
– fixed: an issue with background videos not playing if conditional loading of elements is enabled
– fixed: an issue with backend page options not clickable due to a div overlay
– fixed: a php error notice when updating WooCommerce
– fixed: a php error notice with upsells and related products in WooCommerce
– fixed: facebook widget displayed incorrectly when updating from earlier theme versions
– fixed: an issue with WPML and custom 404 pages
– fixed: an issue were the advanced layout builder covers the scrollbar in fullscreen mode
– fixed: an issue with disappearing testimonial images
– fixed: an issue with duplicate burger menus
– fixed: an issue with the Google Maps check, returning a positive validation check on empty input
– fixed: an issue with post navigation when footer page was selected
– fixed: an issue with the instagram widget when set to caching images
– improved: linked youtube videos now recognise appended parameters like autoplay and video starting point
– improved: added the html attribute muted to silent html5 background videos, which allows for more consistent autoplay with adblock
– improved: Description of google analytics admin description
– improved: visual appearance of the new on/off privacy shortcode toggles
– improved: uploaded fonts are not displayed at the end of the font list, instead of beginning
– improved: HTML structure of blog post header when using elegant or modern blog
– improved: made 2 new functions compatible with php version 5.3.29
– improved: backend google analytics description
– improved: extended email check for forms
– updated: language files de_DE