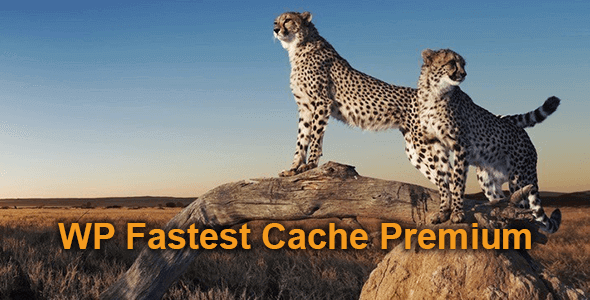 Overview
WARNING: Image optimization is not available in this plugin!
WP fastest cache premium is a WordPress Plugin for Cache optimization. When a page is rendered, PHP and MYSQL are used. Therefore, system needs RAM and CPU.
If many visitors come to a site, system uses lots of RAM and CPU so page is rendered so slowly. In this case, you need a cache system not to render page again and again. Cache system generates a static html file and saves it. Other users reach only the static HTML page.
In addition, the site speed is used in Google's search ranking algorithm so cache plugins that can improve your page load time will also improve your SEO ranking.
Setup of this plugin is so easy. You don't need to modify the .htacces file. It will be modified automatically.
WPFC supports WordPress Multisite. Plugin features:
Mod_Rewrite which is the fastest method is used in this plugin
All cache files are deleted when a post or page is published
Admin can delete all cached files from the options page
Admin can delete minified css and js files from the options page
Block cache for specific page or post with Short Code
Cache Timeout – All cached files are deleted at the determinated time
Cache timeout for specific pages
Enable/Disable cache option for mobile devices
Enable/Disable cache option for logged-in users
SSL support
CDN support
Cloudflare support
Preload cache – Create a cache of the entire site automatically
Exclude pages and user agents
Generating static html files from your dynamic WordPress blog
Minify Html – You can decrease the size of page
Minify Css – You can decrease the size of css files
Enable Gzip Compression – Reduce the size of files sent from your server to increase the speed to which they are transferred to the browser.
Leverage browser caching – Reduce page load times for repeat visitors
Combine CSS – Reduce number of HTTP round-trips by combining multiple CSS resources into one
Combine JS
Disable Emoji – You can remove the emoji inline css and wp-emoji-release.min.js
Why choose HOTTHEME.NET?
We choose to purchase Themes/Plugins with standards Most Popular/

Trusted/Best Selling

 on the market.
We stay tuned and regularly lay out a fresh versions of Themes/Plugins. If you can't find the latest version of the product on the site, please contact us.
Our prices are much lower than developers. Fast and secure payments.
You have the opportunity to purchase a premium product at an affordable price!
100% clean original files without implemented advertising, viruses or malicious code. We are trusted by thousands of customers around the world!
Download all Themes/Plugins free for Member Club, Join Now!
Unlimited downloads, you download the product directly from our website without any waiting and advertising!
Unlimited use, you can install them on any site with full premium features available.
Free lifetime updates for single purchase or until cancelled your subscription.
All Themes/Plugins presented on the website are released under GNU General Public License.
Status
  Plugin has been activated. Image optimization is not available in this plugin!
Changelog
v1.6.4
Changelog: https://www.wpfastestcache.com/changelog/
Installation
Sorry. No videos in this tab yet